We all love being home chefs.  That's why Dick opened this place up back in 1968.  Food is truly the fundamental foundation of life.  From a fork, all the way to a chain franchise, food equipment is needed for success at all levels.  We believe in family and family values.  Cooking at home ensures a sense of unity via the smells wafting from the kitchen, and the tastes of course, but mostly during the preparation.  Preparing food with family and friends brings back memories of childhood.  The bonding over cooking the meal.  The banter. The clean-up…Yet, it is all so much fun. The kitchen equipment used is paramount for success.  We provide products that last a lifetime.  All-Clad is one of our top brands due to its incredible quality.  Forks, ladles, slotted and solid spoons and tongs are a simple necessity of life.  The
All-Clad 6-Piece Cook Serve Tool Set
includes all the essential tools your kitchen needs.  It comes complete with its own caddy made of brushed stainless steel to accent your kitchen beautifully.  On sale at less than $120 is an invaluable addition to any kitchen.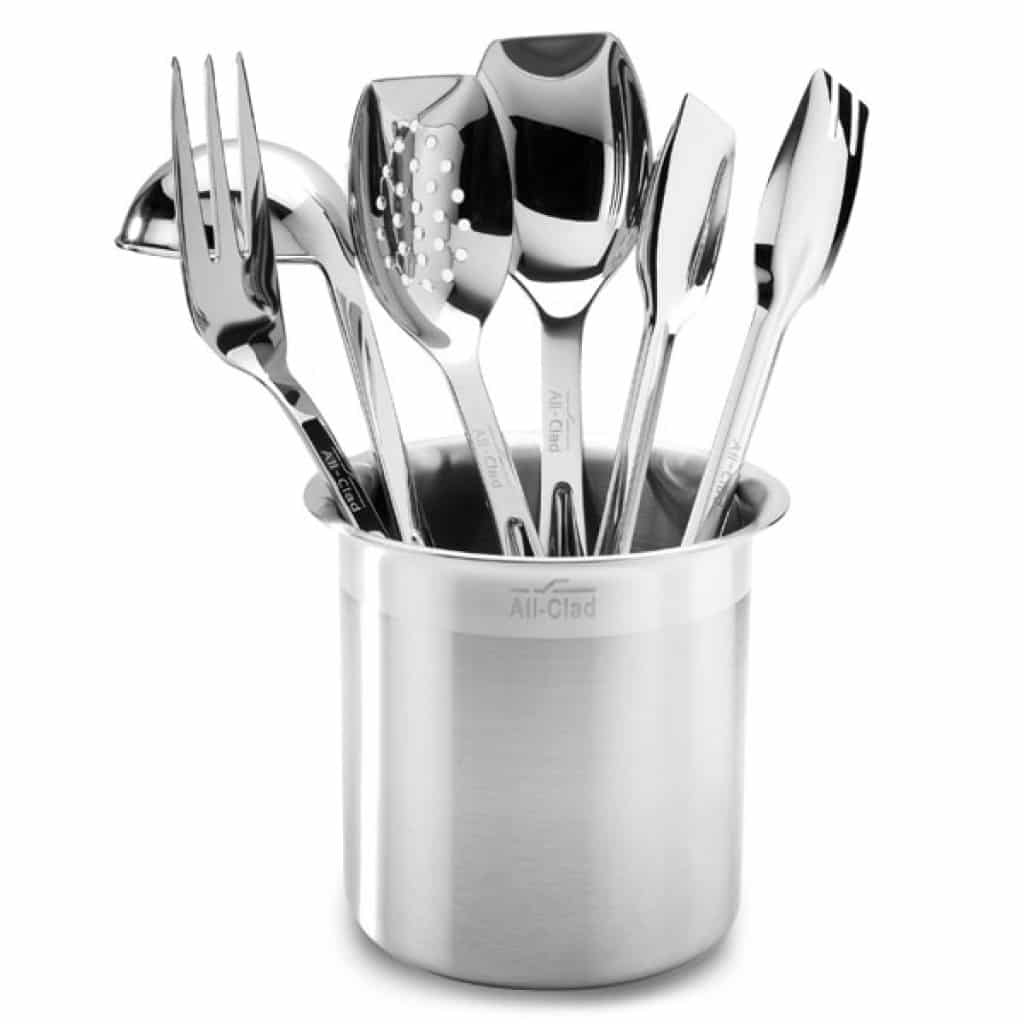 And, spring and summer are around the corner.  Bringing those utensils to the outdoors is easily adapted utilizing the
Wusthof BBQ Tool Set with Nylon Bag
.  Another exceptional brand we offer here at Williams Food Equipment. 
Wusthof
for the home chef, and their needed accoutrements in the culinary world are second to none.  Wusthof knives and kitchen tools have been used and cherished for 200 years.  That proves to us how special of a company they are.  At less than $135, this BBQ tool set will be the last you will ever need for your outdoor gastronomic adventures. [caption id="attachment_2290" align="alignnone" width="1024"]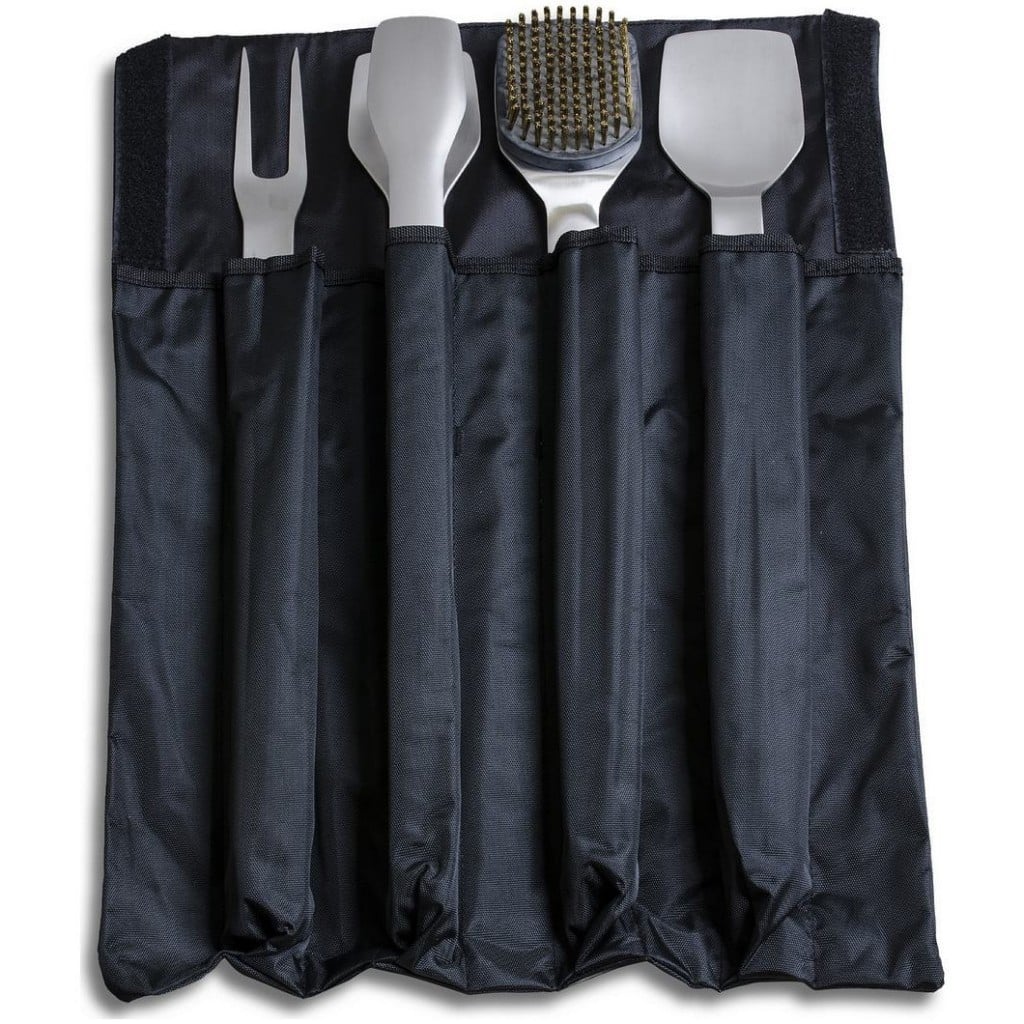 Wusthof BBQ Set[/caption] The #1 most required and employed tool in the kitchen must be the Chef's knife.  Cooking is: Chopping, dicing, mincing, crushing, shredding, and slicing.  To allow these actions, a proper Chef's knife will be required.  The
Victorinox 8" Chef Knife with Fibrox Handle
is the perfect way to start a quality knife collection.  The "Swiss Knife Company" has been in business forever, providing the best in Swiss knife craftmanship. And at less than $43, this knife with slip resistant grip is an incredible offer! And if you are looking for a full Home Chef knife set-up, the
Victorinox 12 Piece Executive Culinary Set
, all with slip-resistant Fibrox Handles and a washable polyester roll is a worthy foundation at under $295!  This set contains a steel to keep all the knifes at their sharpest.  A paring, curved boning, bread, chef's, and slicing knives are all included.  With this set, all undertakings in kitchen tasks are simplified via quality knifes. [caption id="attachment_2292" align="alignnone" width="1024"]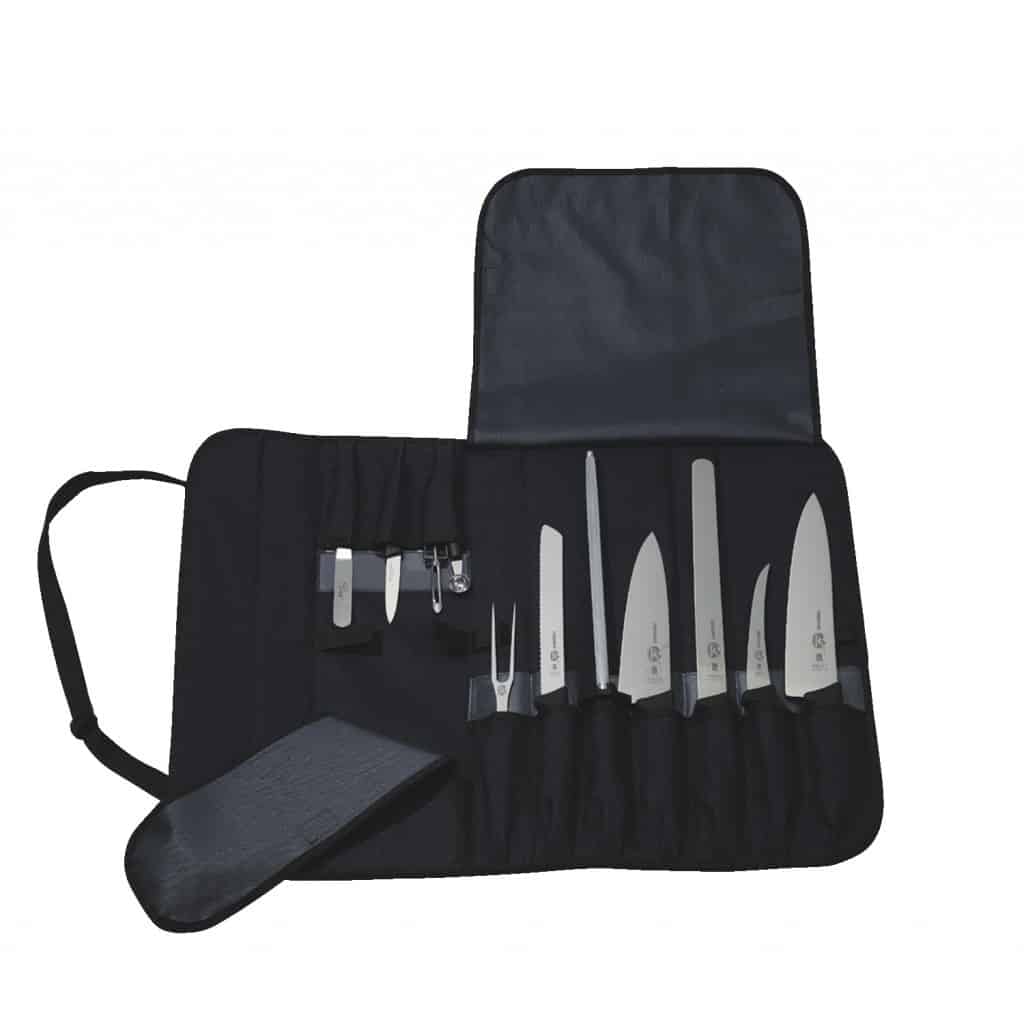 Victorinox 12 Piece Culinary Set.[/caption] Next is the cookware.  Again, with the knives, quality pots, pans, and lids are vital as well for epicurean triumphs.  A super conductive base is essential in heating evenly and correctly.  The
Demeyere Atlantis 10 Piece Cookware Set
has it all!  Fry pans, stockpot and sauté pans (all with lids) accompany this series.  On sale from $2,650, now only $1,699.99 causes this as a must-have purchase! [caption id="attachment_2293" align="alignnone" width="1024"]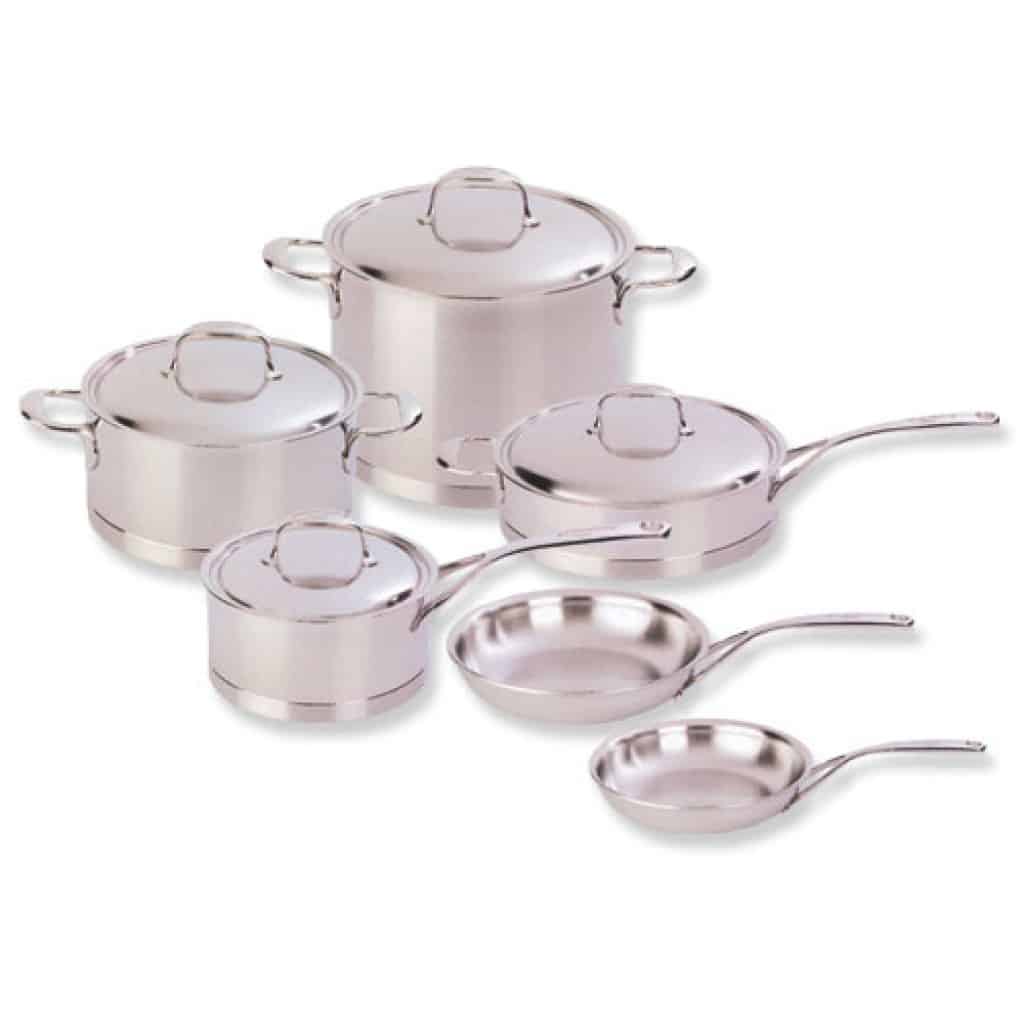 Demeyere Cook Set.[/caption] With all these beautiful tools of the trade, becoming a true home chef is luxurious, exciting, and hassle-free!  If you're just starting out, you may want to build a wish list with us to acquire the home chef tools you need at your own speed.  Check out our
wish list here>>
Now let's give you some inspiration to use these fancy new home chef tools on.  We've borrowed a  recipe we like from "thecookful" which really aids in obtaining knife skills.  Today we'll recreate the chicken leg stuffed with sausage.  There are many sites and cookbooks that teach deboning chicken quarters for stuffing.  This elegant technique delivers a stunning dinner.
SAUSAGE STUFFED CHICKEN LEG
INGREDIENTS
4, ready to be stuffed, chicken leg quarters
1 small Fuji apple finely diced
1/2 chub spicy pork sausage
2 Tbsp. panko breadcrumbs
1 small sprig thyme finely chopped
S&P to taste
Olive oil for coating skin
DIRECTIONS
Preheat oven to 425°F.
Brown sausage in a Demeyere frying pan.
In a bowl, mix together breadcrumbs, apple, sausage, salt, pepper, and thyme.
Stuff the chicken quarters and fasten with toothpicks. Coat the chicken skin with olive oil. Bake until internal temperature reaches 162°F and the chicken is browned, about 43 minutes. Wrap foil tightly over top and let rest for 15 minutes.  Brown under broiler if skin is not crisped enough.  Watch while completing this task.
Just a quick recipe for those interested in honing their knife skills.  Remember the fun in cooking. And the joy in family.