Ooni - Karu 16 Portable Outdoor Multi Fuel Pizza Oven Description
Ignite your pizza passion!
The Ooni Karu 16 oven brings the most versatile Ooni outdoor cooking experience and advanced technology to the pizza party.
Phenomenal large pizzas, roasted meats, seared vegetables or even fresh bread. Flame-cook epic meals outdoors with wood, charcoal or gas.
With multiple fuel options, try using wood and/or charcoal for the joy of the pizza purist experience and a subtle wood-fired flavour, or opt for a low-maintenance cook with an Ooni Karu 16 Gas Burner (sold separately).
Thanks to new design features, make 16-inch pizzas while enjoying better temperature control, more fuel-efficient air flow, increased oven insulation and better visibility.
After just 15 minutes of preheating, you'll be cooking at 950°F (500°C), making flame-cooked pizzas in 60 seconds, perfectly seared Tomahawk steaks, grilled veggies and more with the Ooni Karu 16 oven.
Multiple fuel options for maximum cooking versatility
Cook with wood or charcoal out of the box, or use gas with the Ooni Karu 16 Gas Burner (sold separately)
Reaches 950°F (500°C) in just 15 minutes
New hinged oven door design with ViewFlame technology to boost visibility
Mounted digital thermometer displays internal ambient oven temperature (batteries included)
Large cooking area fits up to 16-inch pizzas and other substantial cooks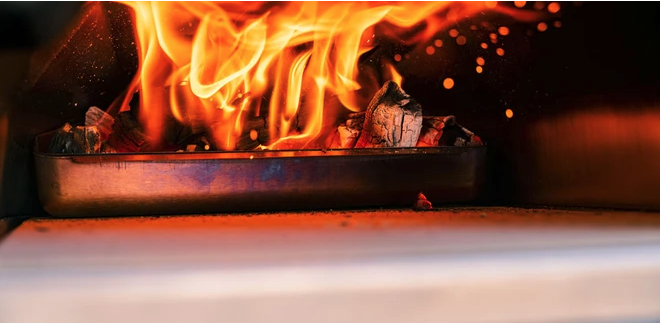 MAXIMUM FLEXBILITY IN COOKING EXPERIENCES
Fire up with wood or charcoal right out of the box for a subtle wood-fired taste, or use gas with the Ooni Gas Burner – sold separately – for maximum flexibility in cooking experiences.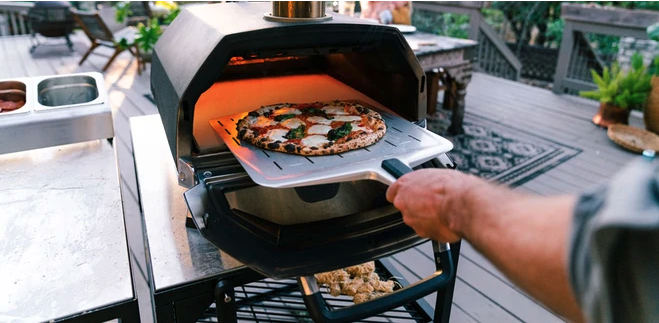 COOK 16" PIZZA IN JUST 60 SECONDS
Reaches 950°F / 500°C in 15 minutes, for fresh flame-cooked pizza in just 60 seconds.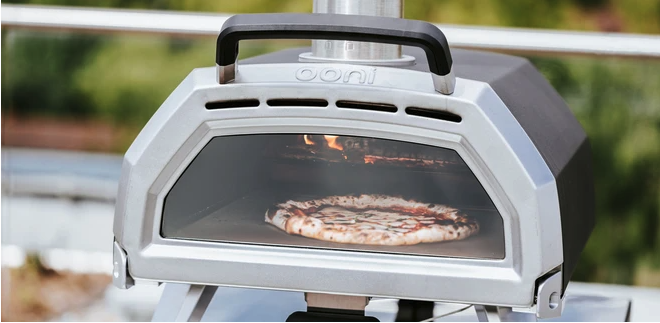 VIEWFLAME TECHNOLOGY LETS YOU KEEP A WATCHFUL EYE
New full glass oven door design lets you keep a watchful eye on your creations with ViewFlame technology and maintains oven temperatures thanks to improved insulation.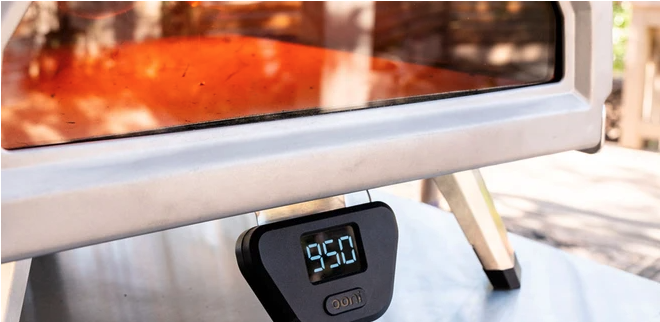 CONTROL COOK WITH INCREASED PRECISION
Control cook with increased precision thanks to the fully insulated oven body and mounted digital thermometer displaying Ooni Karu 16 internal temperature in °F or °C.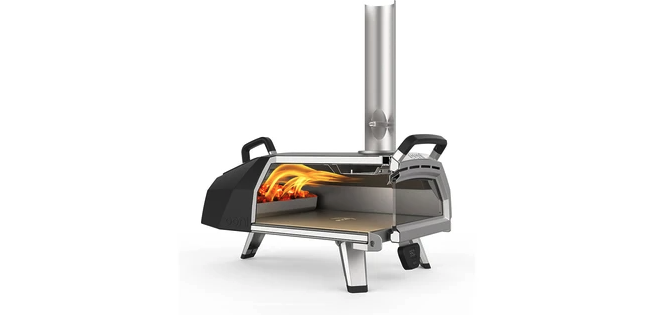 IMPROVED INSULATION AND WEATHER RESISTANCE
The Ooni Karu 16 oven features optimized airflow engineering, a carbon steel shell with a high temperature-resistant powder-coated finish, and many more innovations that make this oven the most advanced in its class.
Product Specifications
Brand
Ooni